Recipe: Tasty Gluten free banana sheet cake
Gluten free banana sheet cake. Tender and moist gluten free banana cake that's made easily in one bowl with a rice flour blend, and a sweet cream cheese frosting. This banana cake is softer and more tender than my recipe for the perfect one bowl gluten free banana bread (a recipe I've been making in one form or another for over. Gluten Free Banana Cake - With Lighter Option!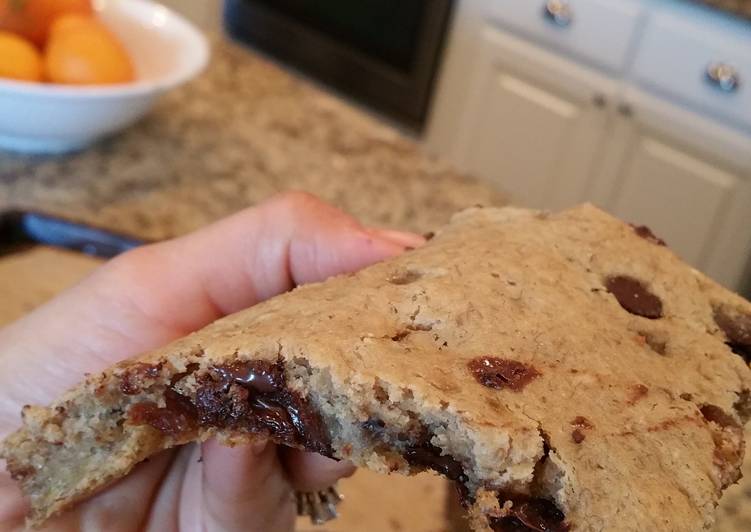 You know, the ones where the skins are going brown and the bananas soft. The ones that my little niece says are hurt (after she heard someone say they were bruised). Even if you have never baked a cake in your life, gluten. You can cook Gluten free banana sheet cake using 10 ingredients and 4 steps. Here is how you cook it.
Ingredients of Gluten free banana sheet cake
Prepare 1 cup of gluten free flour.
You need 2 tbsp of Gluten free flour.
You need 2 tsp of baking powder.
Prepare 1/2 tsp of baking soda.
You need 1 tbsp of Maple syrup.
You need 1/2 cup of chocolate chips.
It's 4 of very ripe bananas.
It's 1 tsp of vanilla extract.
You need 1 pinch of salt.
It's 1 of egg.
This gluten-free banana cake is so moist and delicious that everyone (gluten free or not) will love it. It was the favorite cake in our house for years until I started making carrot cake. Then, everyone wanted carrot cake for their birthday, and soon they forgot about the loved banana cake. They're so easy to make and are perfect for large Take this banana sheet cake.
Gluten free banana sheet cake instructions
Preheat oven 350°. Beat bananas and egg together. Add vanilla, maple syrup, and salt. Beat again until smooth.
Add flour, baking soda, and baking powder. Blend together with the banana mixture. Add chocolate chips..
Grease a 17 x 11 cookie sheet. Add cake mixture and spread evenly.
Bake for 10-15 min. Cut into squares once it's cooled. Store in airtight container in fridge..
Gluten Free Banana Cake with Sugar Free Cream Cheese Frosting. OMG this stuff is the bomb.com!!! The first birthday cake is a naturally sweetened banana cake, that reminds me of banana bread. The fruit juice sweetened cream cream frosting is one of my favorite parts! This Gluten-Free Vegan Banana Cake is amazingly moist, fragrant and fruity and covered in a rich "cream cheese" frosting!