Easiest Way to Cook Perfect Gluten free paleo zucchini muffins
Gluten free paleo zucchini muffins. Grain-Free Chocolate Zucchini Muffins that are gluten-free, dairy-free, and Paleo friendly. These paleo zucchini muffins are tender, chocolaty, and perfect for Paleo Chocolate Zucchini Muffins. This post may contain Amazon affiliate links.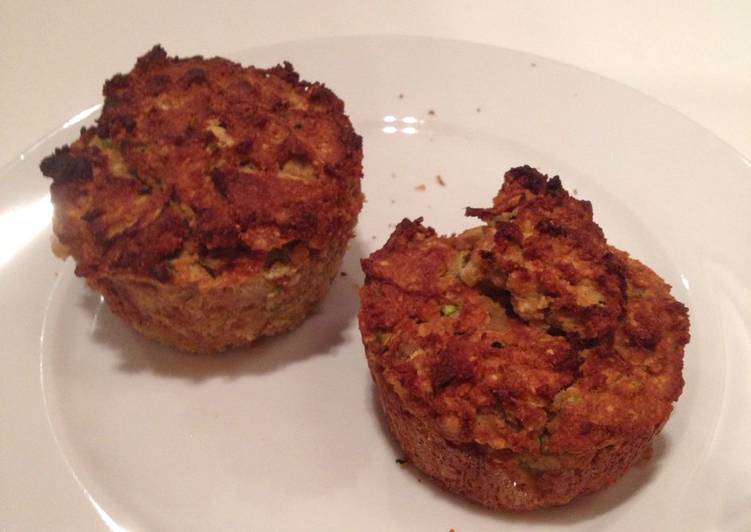 Doubling the recipe might be a good idea 😉. Easy paleo and gluten free blender banana zucchini muffins with chocolate chips. These warmly spiced Paleo pumpkin zucchini muffins are a great way to sneak in some veggies. You can cook Gluten free paleo zucchini muffins using 8 ingredients and 4 steps. Here is how you achieve it.
Ingredients of Gluten free paleo zucchini muffins
You need 3 cup of Grated zucchini (2 units).
Prepare 3 cup of Almond flour.
You need 1/3 cup of Melted butter or ghee.
Prepare 1/4 cup of Honey.
You need 3 of Eggs beaten.
It's 2 tsp of Cinnamon.
You need 1 tsp of Baking soda.
You need 1/2 tsp of Salt.
Sneak in some veggies with breakfast and whip up these Savory Pumpkin Zucchini Muffins! Made with just seven ingredients, these pumpkin zucchini muffins are grain-free, gluten-free and sugar-free. These zucchini muffins are my new favorite. I find people are always pleasantly surprised by how great paleo baked goods taste.
Gluten free paleo zucchini muffins step by step
Prepare grated zucchini and melted butter and set aside.
Mix almond flour, melted butter, honey and zucchini.
Add the beaten eggs, cinnamon, salt and soda and mix well.
Bake in silicone or paper-lined muffin tins at 180°C for about 20 minutes.
These gluten-free Paleo Zucchini Muffins provide plenty of protein, fat, and non-starchy carbs all in one tasty handful. Freshness and quality makes a huge difference in a simple recipe like this. Upgrade this to a whole new taste level by choosing the best butter, cinnamon, eggs and honey. This Paleo Pumpkin Zucchini Muffins Recipe is a healthy breakfast that's easy to make! These muffins are gluten-free, dairy-free and can easily be made into healthy pumpkin zucchini bread!